The Site Menu is the ≡ in the upper right hand corner

Welcome, Are You Ready For Some Fun?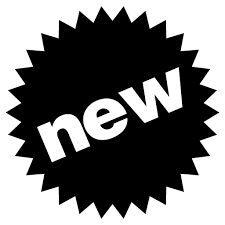 4/28/2022 JUST ADDED Build an astable mode 555
9/25/21 If you enjoyed this free website, please consider helping me spread the word, THANKS!
If you have some time and want to learn basic electricity and electronics, you've come to the right place. You won't see anything fancy, flashing, blinking, scrolling, or having to find the lessons hidden in between a hundred unrelated advertisements. What you will see is a site where I will be concentrating on good content instead. Basic electricity and electronics for beginners, for both kids and adults alike, from the ground up, with no prior knowledge required.
There are already a lot of good tutorials and learning aids out there but I wanted to try something a little different here. I am going to do a combination of explaining things with text and pictures in the lessons, followed up with video experiments where practical in the fun section. Think of it as attending Lecture and Lab classes.
_________________________________________________________________
Although I will be showing some simple math, I will explain it in a way that a fourth grader can follow, and also point to a calculator in some cases as well. Viewers will be able to follow along at their own pace, and in a lot of cases, repeat the experiment at home if they want to.
I'll put a short test at the end of each section if you want to check your progress along the way. I won't ever do anything with your email address unless you ask me to. I hope you find this site interesting and have some fun. There is a Site Menu in the upper right hand corner of every page ≡. Thanks for stopping by, John 7/9/2020 Contact me at ElectronicsForFun@aol.com
Please keep in mind, these experiments will be reinforcing the lessons already here and as such, they will start out VERY BASIC, for absolute beginners. If you've come looking for a pulse width modulating, phase shifting, laser beam death ray, you are at the wrong place. Thanks for understanding,
John
Free course, no registration required.
Just click on the menu in the upper right corner at the top of the page.
Keywords free electronics basic beginners course test experiments theory kids children math resistor resistors capacitors capacitor
©2020 ElectronicsForFun.Com
Theme Design by Evolve Themes
Proudly Powered by WordPress